Testimonials
"Thank you so much Godfrey! The engagement ring is so beautiful. The wedding ring is just like a vine snaking around my finger. Kazuki loves his wedding ring too and can't wait until we get married so he is allowed to wear it!"
Gai and Kazuki, Japan.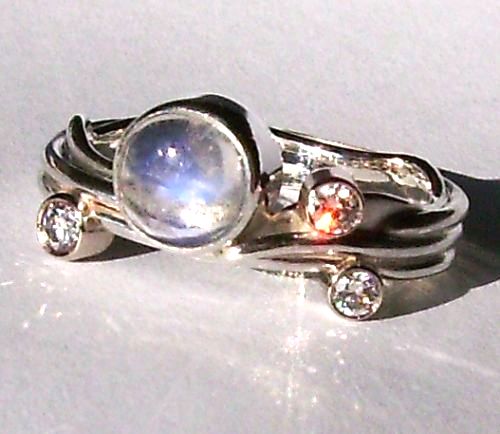 moonstone engagement rings
This ring design has three diamonds and a 6mm blue moonstone.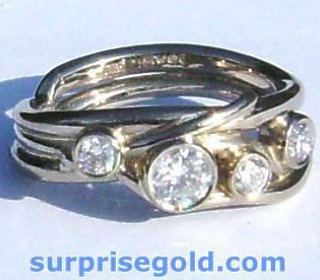 diamond engagement rings
This sinuous ring is available in white or yellow gold.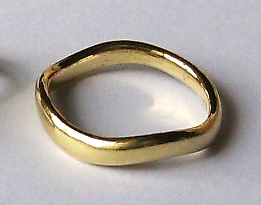 wedding rings
The wedding rings are often wavy, to fit well next to my engagement ring designs.